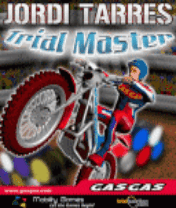 Jordi Tarres Trial Master
Based on the Gas Gas franchise, Jordi Tarres Trial Master brings not only the thrills of the 'observed motorcycle trials' to your pocket but also breaks down all the excitement in a comprehensive and coherent gameplay. Since Jordi Tarres represents an iconic figure in the world of the trial championships the game had to stand up to his name and Mobility Games has delivered a powerful product. The game's major features are the bulletproof physique engine, the bike being composed of 7 distinct elements all governed individually by the engine and sharp 3D rendered graphics.

Copyright Mobility Games 2005.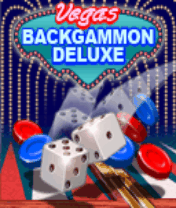 Play Backgammon against an intelligent opponent using straightforward controls that anyone can master! Vegas Backgammon contains three modes of play. You can play a quick game, a match to 5 or 15 points, or an all out Vegas Tournament where as in real life, you qualify for the Vegas Championship by first winning a Satellite tournament. Three levels of opponent skill are included, so all players, from beginners to experts can have a good game. Includes an authentic board, a doubling cube, game statistics, one click moves, highscores, and undo.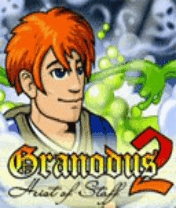 Granodus - Heist of Staff
You are Clevirien, the chief of thieves. Xantomuphus, the master of evil powers has entrusted you to steel the legendary Grand Staff of Granodus from his magical tower. The tower is full of magical sensors, so a mighty mage would have little chance to get in undetected. There are several traps, hidden doors, levers, and ugly monsters inside the rooms and hallways, trying to make your mission for the staff inside the dome more difficult. The staff is the supreme source of the power of the good side. Getting this item is the greatest challenge of your life, so you must not fail. Your perfect senses and magical abilities have never left you. Nor shall they now, because with stealing the staff the legendary price will be yours: your own life.