Bricks is a classic game, inspired to the famous Arkanoid which, although it belongs to the dawn of videogames, it's still a bright star in the universe of digital games.

Any presentation is superfluous to fans: the player has to hit the bricks, frame by frame, using bonuses and enjoying the different features of several levels.

30 different levels may be displayed on your mobile 'phone, providing you with an unlimited playability, various kinds of monsters and bonuses, in order to equip your ship with many weapons.

Game Controls

5 Left
6 Right
7 Action
# Exit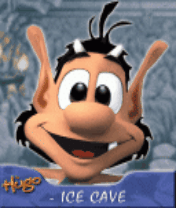 This time Scylla has kidnapped Hugo's beloved wife and three children. They are held as prisoners in the worst imaginable place - the cold and dark caves. Here she will expose them to her vicious magic. Move Hugo around in the dangerous Ice Cavern. Collect the vases while remembering the things you meet on your way. Hopefully you will in the end be able to solve the tough memory riddle and free Hugo's family.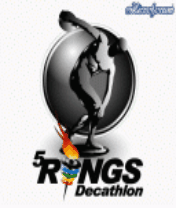 Decathlon -


A game based on Olympic Events that allows players to choose a single event or the whole tournament. Pit yourself against the computer to beat existing records in the specialities or challenge other players by passing the phone from hand to hand. Have no fear, you don't need hours of training, rigorous diets, doping, or what have you, Microforum Decathlon provides you with the chance to experience all the excitement of a real competition whenever you like on your mobile telephone.
Whoever collects most medal wins the game!